About Us
The establishment of the Huawei Authorized Information and Network Academy (HAINA) centre, also well-known as "Huawei ICT Academy", not only serve as a strategic collaboration between UMS and Huawei. However, it is also aligned with the Strategic Transformation of UMS towards Fourth Industrial Revolution (Industry 4.0). The establishment of HAINA centre in UMS promotes a greater understanding of ICT through the technologies training, increase interest and develop ICT talents with practical skills for the students and the community. Through the HAINA program, UMS is part of Huawei global education program, which subsequently increases the visibility to UMS globally. Several HAINA programs such as Huawei ICT Competition, Internship Program, and Shared Resume Bank of Huawei Certified Students with Huawei and its partner also helps in increasing the employability rate of UMS graduates.
UMS HAINA act as a strategic partnership between UMS and Huawei that involved :
Our Achievements
Awards and Recognitions inspiring us to move towards a world-class training center and global competiton. Here are some of our recent awards and recognition.
162
Certified HCIA Students and Lecturers
4
Certified HCIP Students and Lecturers
7
Certified HCAI Lecturers
Lim Qiao Ling
Student
"I'm working as a Network Product Engineer with Huawei Malaysia since August 2018. Just within a month after the HCNA training, I be offered this position. I'm so grateful to join UMS Huawei HCNA Program and deeply appreciating FKI to bring in Huawei Training.'"
Chai Ming Cheng
Student
"It is appreciated for a great program from the collaboration between UMS and Huawei. Accomodation and food were kindly provided. Plus, the simulation program eNSP allows participants to experience hands-on, which is good for learning purpose through the practice/lab guide. Overall, the trainers were also helpful in the learning process."
Gan Wai Keat
Student
"I am glad to attend the HCNA Training during semester break. HCNA Training given us an opportunity to revise in networking setup and solution. All instructors were giving us the lessons with proper explanation"
Lee Ren Ting
Student
"HCNA training was great! I am able to revise and understand better in networking setup & solutions. I had also reviewed that Huawei features are considerable best enterprise solutions which is low cost and quality in networking.."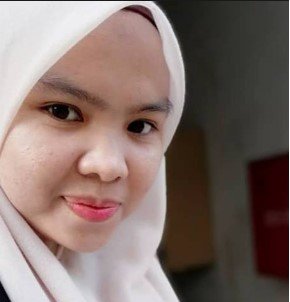 Misni Ulfah Binti Mohd Jamil
Student
"In this training, I have learn about e-NSP where I can learn to make a configuration of the network. In this training, I have learn about e-NSP where I can learn to make a configuration of the network. The training arrangement from the start is very organized including the training registration, the hostel and so on.."
All
Training
Competition
Certification
Events
Trainings and activities that were being carried out successfully in HAINA club.
Contact Us
FCI, UMS, Kota Kinabalu, Sabah
Your message has been sent. Thank you!